Nairobi (SH)-Kenya's former Prime Minister and African Union special envoy, Raila Odinga has been leading calls for the recognition of Somaliland as an independent stateSomaliland is one of the most stable regions in Somalia and shares borders with Djibouti to the west, Ethiopia to the south and Somalia to the east, but is yet to be recognised as a sovereign state. It severed links with Somalia in 1991 after the downfall of Mohamed Siad Barre's regime and the total collapse of the Somali state.
Kenya's former Prime Minister and African Union special envoy, Raila Odinga is on a 'mission impossible' to 'free' Somaliland.The former prime minister has been leading calls for the recognition of Somaliland as an independent state and is seen by as a valuable partner in the quest for independence by Somaliland from the Somalia government.
His appointment as the Africa Union High Representative for Infrastructure Development in Africa was well received in Hargeisa with the hope that Odinga who has been an ally of the semi-autonomous region could help it push for independence.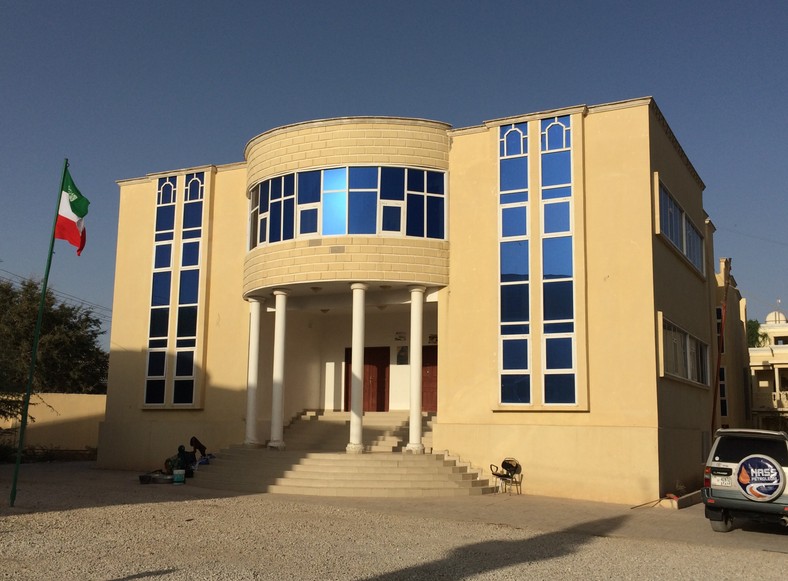 Mr Odinga was supposed to be the chief guest at the recent Somaliland investment conference held in Nairobi to much fun fare.
According to Somaliland administration, through its Liaison Office in Nairobi, two-day conference investment forum is the biggest to be staged by the Somaliland government in Africa. A similar forum has previously been held in London.
"We want to use the forum to open up Somaliland to Kenyan and East African investors," Bashe Omar, the Somaliland envoy to Kenya said.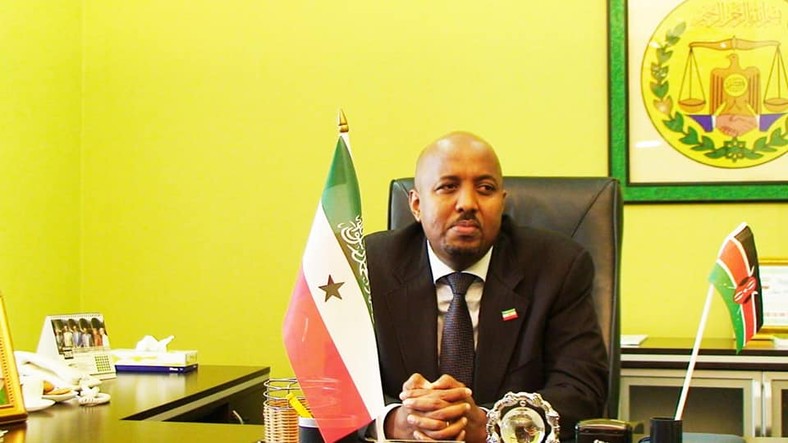 "There are so many areas we can work together with Kenya and East African countries. We are looking to have Kenya export its commodities to Somaliland and we also export our livestock to Kenya," he added.
Talks of closer cooperation between Somaliland's Berbera Port and the Port of Mombasa were also on the cards.
Somaliland is also seeking to have direct flights between Nairobi and Hargeisa which according to Bashe will increase trade and interaction between citizens of the two sides.
Kenyan Airways has already shown its willingness to fly to the capital of Somaliland, Hargeisa.
The country is pushing for direct business and political dealings with Hargeisa instead of Mogadishu.
"Come and work with us in building the great nation of Somaliland; we have so many opportunities,"said Somaliland's Foreign Affairs and International Cooperation Minister Yasin Mohammed Hiir while encouraging Kenyan investors to exploit the numerous investment opportunities found in his country.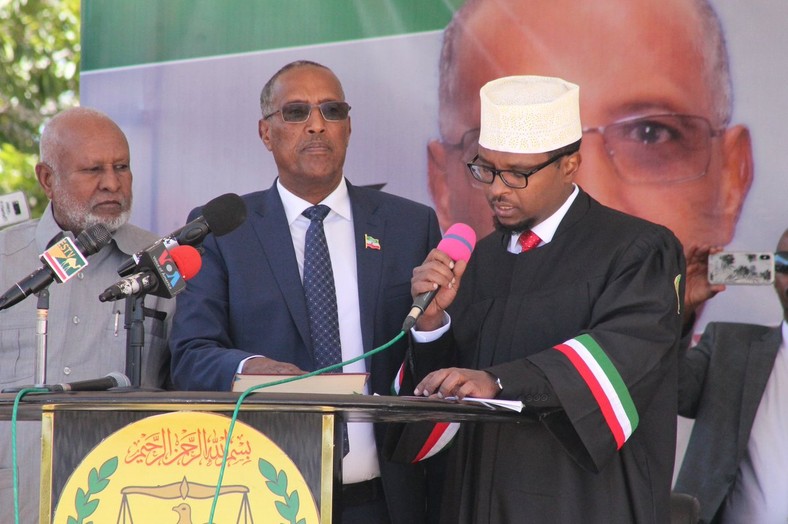 Apart from trade, the two-day conference was also aimed at pushing for the recognition of Somaliland internationally.
Perhaps well aware of the sensitivity of the matter and the likely immediate protest from Somalia government, Mr Odinga kept off from the Somaliland event.
That, however, didn't stop him from meeting with the Somaliland delegation in private ahead of the event.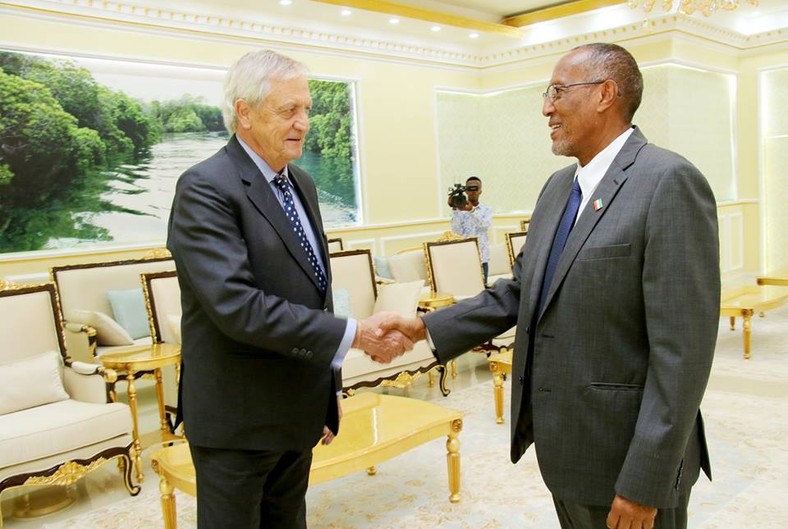 Mr Odinga is, however, not alone in his quest to have Somaliland formally recognised, Kenya's Trade Cabinet Secretary Peter Munya, has also occasionally pushed Somaliland's case as well more so during his term as the chairman of the Council of Governors.
Somaliland is one of Kenya's biggest markets for Khat and Munya's former county of Meru produces the bulk of Kenya's khat.
Somaliland is one of the most stable regions in Somalia and shares borders with Djibouti to the west, Ethiopia to the south and Somalia to the east, but is yet to be recognised as a sovereign state.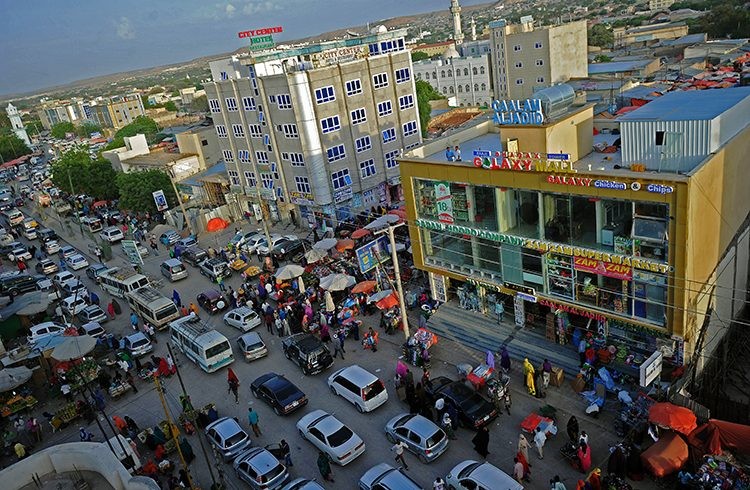 It severed links with Somalia in 1991 after the downfall of Mohamed Siad Barre's regime and the total collapse of the Somali state, the Somaliland National Movement without prior notice declared Somaliland's independence within the borders of the former State of Somaliland.
Since then, it has established a condition of peace and security and held democratic local, parliamentary and presidential elections. The country has even developed its own currency.
The self-declared republic also made headlines early this year after it passed a historic law against rape, effectively joining nations across the world where Justify is shield and defender.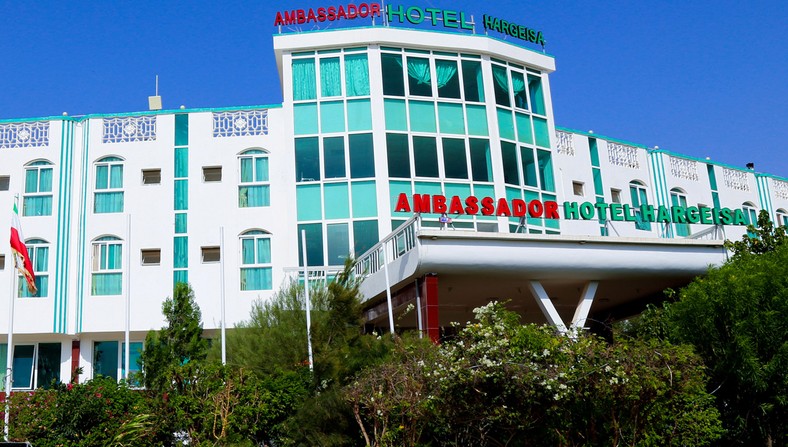 Before the law came to pass, a victim's family would force the young tormented and abused girls to marry their rapist to avoid being shamed, however, with the law now in practice rapists now stand to face at least 30 years in prison.
Despite Somaliland's success stories, however, the international community hesitates to recognize it as an independent state.
With a population of about 3.5 million, Somaliland has indeed proven capable of governing itself sometimes even outshining old democracies in Africa.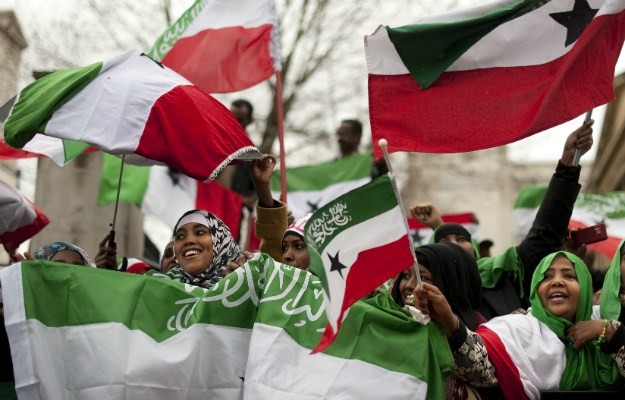 Both Eritrea and South Sudan were once part of larger Ethiopia and Sudan respectively but have since become self-governing countries and, thanks to their official status worldwide, are able to access assistance from global financial institutions.
Dr Rosalind Raddatz, Director, Office of the Provost & Assistant Professor, Politics at Aga Khan University, however, says despite lack of global recognition, Somaliland by all extents operates like a free state and the world indeed treat it as such.
"For all intents and purposes Somaliland is being treated like its own state right now," says Dr Raddatz who has a background as a crisis consultant and negotiator.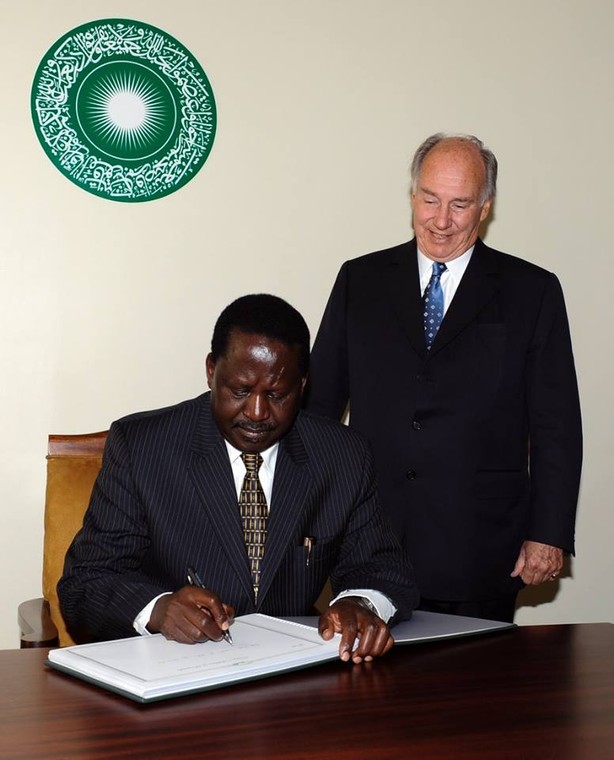 Dr Raddatz is also the chair of the Executive Board for RefuSHE, an organization that works with unaccompanied minor refugee girls in East Africa.
The African Union Commission, Conflict Prevention Non-governmental Organizations (NGOs), in particular, the International Crisis Group (ICG) have indeed all favourably assessed Somaliland in the past.
And for whether Somaliland stands to gain anything by formally acquiring independence Dr Raddatz says it remains to be seen but acknowledges its uniqueness.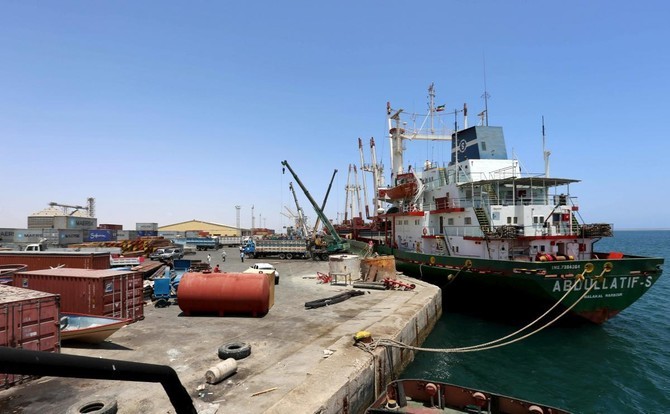 "Somaliland is relatively unique compared to the rest of Somalia but does that give a move for statehood traction it depends on where you stand, the reality is that donors, not necessarily nation donors but other forms of donors have certainly been treating Somaliland as its own mini-nation state so whether it stands to get more by formally separating is entirely debatable,"
Somaliland indeed not only has a case to argue but also has solid legal grounds to become an independent state since its case to be free doesn't violate the African Charter which calls for the respect of colonial borders.
Somaliland inherits the borders of the Somaliland British Protectorate. Somaliland was briefly an independent country recognised by the UK and other Commonwealth countries from 26 June until Somaliland voluntarily united with the former Italian colony of Somalia on July 1st 1960.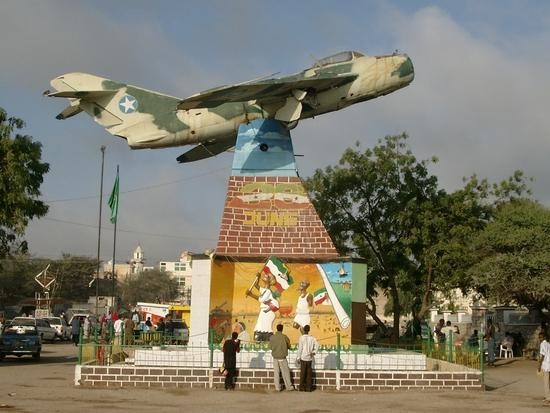 Somaliland has established itself as a beacon of peace in a region known only to be unstable and war-ravaged. Somaliland's coastline is safe from Piracy, the country enjoys a peaceful coexistence with its neighbouring countries namely Ethiopia and Djibouti.
At the end of the day, Dr Rosalind says whether Somaliland becomes free one day the world doesn't have a reason to worry or try to delay it for that matter.
"The average Somali is not any different from the average Kenyan, they are looking to provide for their families, they are looking for opportunities and you need not look very far to recognize that," says Dr Rosalind, a lifelong activist for human rights, refugees, and educational emancipation.
"There is a huge and vibrant community of Somali Kenyans who have lived in Kenya for many years peacefully and who have no desire on creating instability in Kenya whatsoever,"
Critics would also argue that smaller countries are generally more astutely organised socially and economically than larger countries who are often found to be in momentous amounts of debts, corruption and other futile complexities, such as war.
Nations such as Denmark, Iceland, Sweden, Switzerland, Holland and New Zealand are the all among the most happy countries on the planet according to the World Happiness Report (1) published in 2013 which utilises factors such as real GDP per capital, healthy life expectancy, having someone to count on, perceived freedom to make life choices, freedom from corruption, and generosity.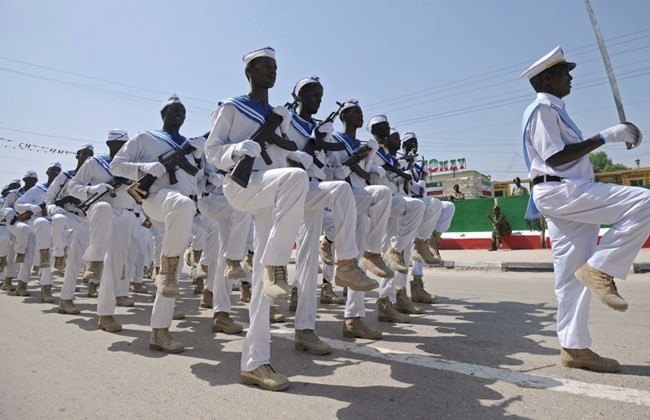 Similarly, smaller countries also appear to be significantly less corrupt than larger nations. Somaliland exhibits all the above characteristics of a small stable secure and happy nation, after all, If it looks like a duck, swims like a duck, and quacks like a duck, then it probably is a duck.
So, as to whether Mr Odinga will succeed in his new mission it remains to be seen but he might need to first begin lobbying in Nairobi.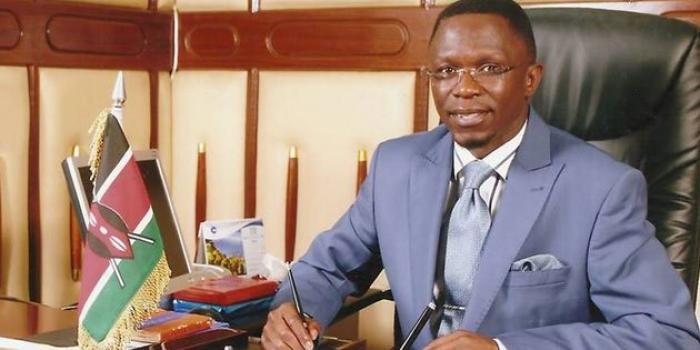 According to Foreign Affairs Chief Administrative Secretary Ababu Namwamba, Kenya is yet to formally receive any request for the referred recognition, and that if it came through "it would be subjected to the spirit of the AU resolution that upholds respect for the sovereignty and territorial integrity of its member states".
"We respect that Somalia is a federal state and indeed a good neighbour. The task at hand is to build a unified federalist, safe and prosperous Somalia," the Foreign Affairs official said.
For this to happen though, local, regional and international actors need to shelve their interests that have so far contributed their part for the denial of recognition in relation to Somaliland.
It is long overdue for Somaliland to step forward and lead from the front.